Group Therapy New York
Group therapy New York is an experience where you meet with a group therapist and others like yourself who are interested in better self understanding and achieving greater satisfaction and effectiveness in their relationships. You meet in a group for ninety minutes once a week or every two weeks and you share the story of your life and in the process you get to know each other, understand each other and relate to each other in your own unique ways. In this setting self understanding is expanded, interpersonal attunement enhanced and new learning rapidly achieved through the increased therapeutic impact of the group.
Group therapy is a powerful therapeutic tool by itself and when combined with individual therapy as conjoint therapy is extremely effective for the treatment of anxiety, depression, addictions, emotional stress and for the improvement of interpersonal patterns and relationship effectiveness.
Group psychotherapy was developed after World War II as an effective low cost form of psychotherapy. In the last forty years advances in group therapy by Psychiatrists and Psychologists such as Spotnitz, Yalom and Ormont have made group therapy a vital adjunct to individual therapy as well as the primary treatment method of choice. Dr. Ron Katz been intensively trained in Group Therapy by Drs. Spotnitz and Ormont for over twenty years.
Our group therapy sessions are ninety minutes long and cost $45.00 and depending on your specific insurance plan may qualify for insurance reimbursement.
To begin group therapy contact Dr. Ron Katz and arrange for a consultation. Call (917)767-8501
Many people feel alone when faced with difficulties in their personal relationships. A supportive therapy group, under the guidance of a trained and experienced facilitator, can lead to feelings of relief, renewal and hope for the future. TherapyNY offers long and short-term goal-oriented support groups. Each 90-minute session provides affordably priced access to our well trained, New York State licensed and certified group leaders who are highly experienced in group, couple, and individual therapy. Each of our group leaders has the expertise required to effectively facilitate the group experience and to help members work together in a productive, supportive and empathic way.

More about Therapy Groups
---
Clients are screened before being admitted to ensure that the group is suitable to their needs and that their participation will contribute to a mutually beneficial and supportive environment. Because discretion and privacy are critical to the success of a therapy group, all members take a pledge of confidentiality, agreeing that information shared during sessions is kept private and never discussed outside of the group setting.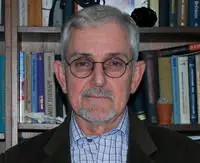 To join or inquire about a TherapyNY group, call TherapyNY 212-228-2560 or email:

[email protected]